Get to Know
Rustic County
Once upon a time in the beautiful state of Maine, little Ashley's love for art was planted deep within her heart by her artistic family. She has continued her love for art throughout the years and is always looking for new ways to express her creative side.
These days she can be found on the beloved show, Maine Cabins Masters, where she loves to find unique styles for each cabin owner using the simplicity of nature and the beauty of Maine. This inspired her to dive back into her own art to bring that same sense of beauty into everyone's home.
Meet the Crew
When it was time for Ashley to bring her vision to life, she called on three of her long time buds that she knew brought their own unique skills to the table. Together they jumped in head first to create Rustic County - a proud women-owned business in the great state of Maine.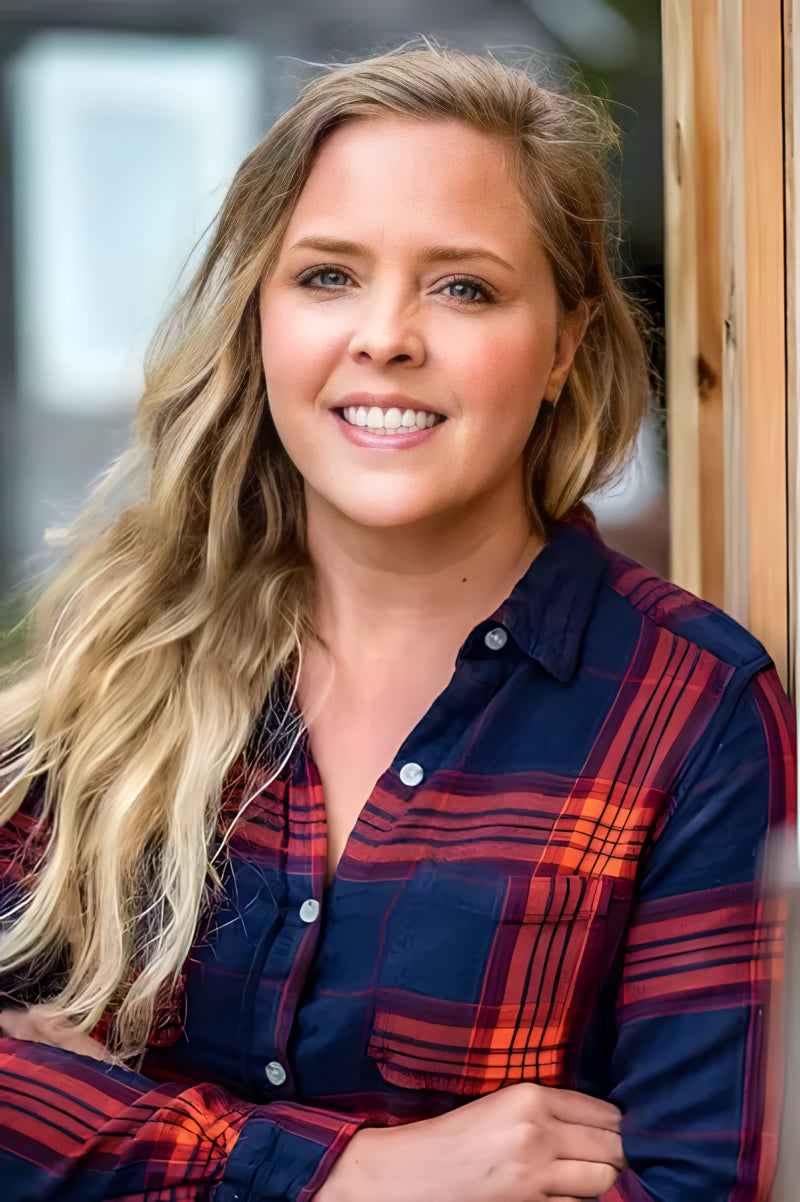 Ashley Morrill
Meet Ashley, the fearless captain and creative wizard at Rustic County! She's the genius responsible for our jaw-dropping home decor and has a magical talent for turning spaces into breathtaking wonders with her dazzling designs.
Originally hailing from the picturesque state of Maine, Ashley graduated from the University of Southern Maine with a degree in Media Studies, specializing in Graphic Design. After a stint in Crested Butte, Colorado, where she fell head over heels for drawing and book making, Ashley returned to Maine.
Back home, Ashley seized the opportunity to join forces with her sister-in-law and purchased The Potluck Shop, a charming store in Hallowell, Maine that offered an eclectic mix of home goods, vintage treasures, and antiques. As a dynamic duo, they carefully hand-select unique and stylish home decor items for the store.
Throughout her design journey, Ashley's passion led her to experiment with print making and stamp carving. Starting with custom wrapping paper, she soon ventured into designing patterns that could beautifully adorn fabrics and the idea was born.
When Ashley isn't getting lost in her amazing art and design projects or repurposing old household items, you can catch her filming with her awesome crew on Maine Cabin Masters. And if that's not enough, she also takes time to bring some serious smiles to her fans with a simple cheers during her visits to The Woodshed!
But it's not all work for Ashley. She knows how to have a good time too. She loves going to live shows and can often be found rockin' out like a true music aficionado. From jamming to Willie Nelson, to vibing with Billy Strings and the Grateful Dead, her playlist is the stuff of legends.
She's married to the love of her life, Ryan. Together they share an adorable fur family of four - Gus, Charli, new baby Trigger, and a kitty named Lizard! Can you say #squadgoals?

Ashley is a kind-hearted, down-to-earth and free-spirited gal - and that's just a smidge of the many reasons we absolutely adore her!
Kat Antonioli
Meet Kat, the ultimate boss babe who dominates the realms of branding, design, marketing, and website development with over two decades of experience! She's the founder and owner of InHouse Digital, a women-owned tech company in New Hampshire, and she's been kicking digital marketing's butt for over a decade.
Winning awards left and right, Kat is a powerhouse when it comes to business, and her unwavering passion has transformed Rustic County from a mere dream into a badass brand. Kat is a force to be reckoned with, the epitome of a #girlboss who can conquer anything in her path.
Not only is Kat wicked smaht, but she's got a heart as big as they come! She co-founded the non-profit Strangers Helping Strangers back in '97 to organize fan food drives at concerts snd she continues to donate her time, resources, and expertise to help nonprofit across New England.
Kat's a Southern girl-turned-New Englander who lives in New Hampshire with her sweetheart Ryan and their adorable cuddle-bug Cooper (who thinks he's a dog, but he's actually a cat). Kat loves to travel and is a HUGE music lover. She is always on the lookout for her next concert adventure!
Fun fact: Kat met Ashley, Steph and Julie over 25 years ago through their mutual love of the band Strangefolk, and they've been rockin' together ever since. Now that's what we call a lifelong jam-womance!
Steph Hayward
Meet Steph, Maine's badass boss of business and law in Maine. With her wicked smarts in business management and over 20 years of legal wizardry, she's our go-to guru for keeping the Rustic County crew on top of their game and on point. She's the superglue that keeps us together and ensures we're getting things done while staying cool and chill. She's our secret weapon for success, always reminding us to embrace the fun and savor every single moment.
Don't be fooled by her budgeting skills and organized checklists, because she knows how to have a blast! When she's not busy ruling the world, Steph feeds her inner wanderlust as a travel addict and loves to read. Oh, and did we mention she's crazy about live music? 
Steph, the ultimate pet matchmaker! Her furry partner in crime, Sasha, is actually married to her bestie Ashley's dog, Gus. Talk about adorable #relationshipgoals! But that's not all - Steph also has a sweet husband named Rick, who she's been happily married to for 15 years. We all adore this power couple! And to top it off, they call South Gardiner, Maine their home sweet home. No wonder they're living the life!
If you're lucky enough to cross paths with Steph, prepare for a meet-and-greet with the adorable pup pack. They might even be shamelessly snuggling up for their next nap. Who can resist their puppy love? Trust us, it's beyond adorable!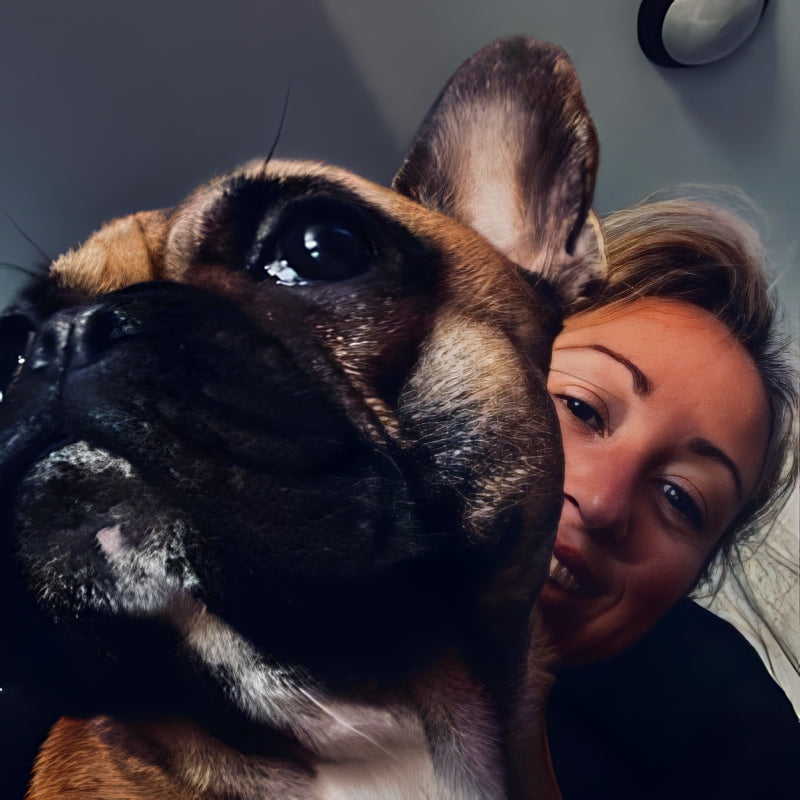 Rachael Harwood
Meet Rachael, a Massachusetts kid turned Maineiac who fell in love with the state! Ryan and Ashley are like family to her. And how could we forget about her celebrity French bulldog, Frankie?! She's been on Maine Cabin Masters more times than we can count. Frankie just got an adorable new brother named Hank and we are #obsessed! We are sure it will only be a matter of time before you see his cameo!
Rachael is a big foodie and is always down to try new restaurants. You can catch her at Patriot and Red Sox games with her amigos, cheering on their favorite teams. Art and nature are two things that make her soul sing, but nothing beats strolling through the woods with a pack of furry friends.
Meet Our Rockstars
It didn't take long for us to expand our amazing team. Each person was hand-picked because they bring another level of passion and skill to the Rustic County table. We don't want to brag (ok, maybe a little), but they are amazing! #wearefamily
Julie Bellantuoni
Meet Julie, the ultimate social superstar from Massachusetts! She's not just your average community manager. Julie has rocked the music scene, toured with bands, and knows all the backstage secrets. Plus, she's a pro at promotions, making sure every event is an unforgettable experience.
Julie is also a tech wizard. For 15 years, she's been working her magic at a public school system, helping people with their technology troubles. And, she does it all with a smile!
When she's not conquering the digital world, Julie is spending quality time with her bestie Kat - who she calls Kitty Kat, adorable right?
Oh, and did we mention Julie's love for Strangefolk? She's been tight with Kat, Steph and Ashley all thanks to their shared passion for this awesome band. That's also where she met her soul mate Chris, who's also from the great state of Maine. She has a passion for pups, cheering on the Patriots (go team!), and cherishing moments with her amazing family. She's all about spreading the love!

Get ready to be wowed by Julie - she's got skills, the smiles, and the welcoming vibe to make your day brighter.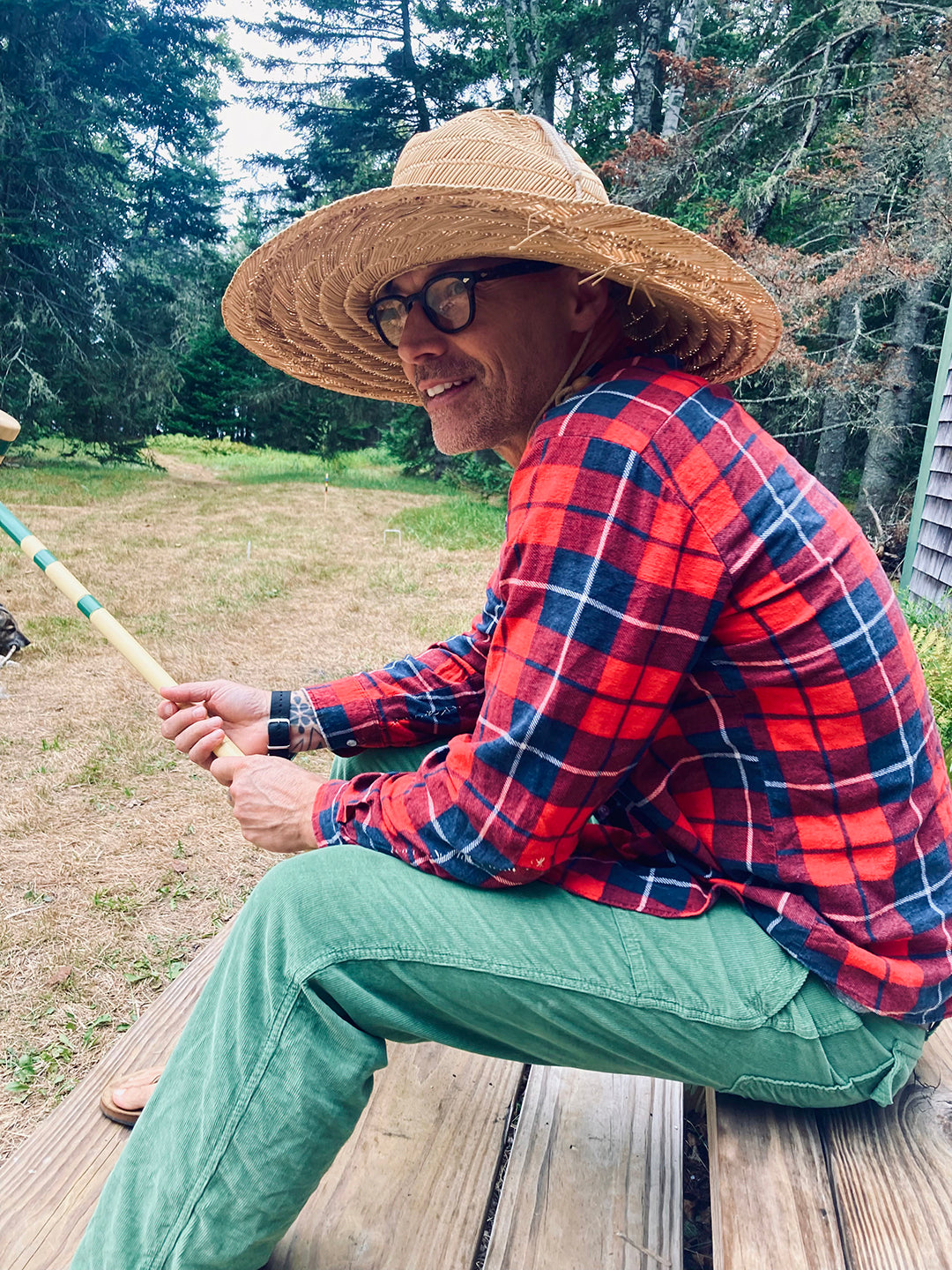 Christian Musson
Meet Christian, the Rustic County brand ambassador and merchandising wizard!
Christian's design journey began out west creating album artwork for those ol' record labels. Anyone remember buying albums and CDs... in an actual record store? Because that's where you had to go to find new music!
After freelancing for a bit in television, Christian got pulled into the Los Angeles advertising world as an art director. He spent years creating commercials for some of the big auto and shave brands.
A few years ago he found his way back to the beautiful east coast, where he grew up. Now, he's working his design magic out of a quaint old barn on the coast of Maine with his wife, Erin and two dogs, Alice and Grettle. Doesn't get much better.
Christian and Kat have worked together slaying the branding and design game together for over a decade. He's a design legend and our unicorn.
A self-admitted music snob, he's always on the hunt for the new and obscure. It's an obsession. Though he doesn't get out to see live shows as much as he used to, he still finds time to dig into the crates at his local record store.
Oh, and did we mention that Christian loves surfing? Yeah, the freezing 48-degree water up here in Maine makes it a bit challenging, but he still will strap on a wetsuit and get after it.
So that's our boy Christian. We know you'll love him as much as we do!
We get by with a little help of our friends
Okay, so picture this: we are sitting around, throwing out ideas for what to call our new venture. We're all like "what about this?" and "how about that?", but nothing really stuck. Until one day, out of nowhere, someone says "what about Rustic County?"
BOOM. It just hit us. Rustic, because Ashley's designs are inspired by mother nature herself, and County as a little shout out to our beloved state of Maine (the greatest state ever, obviously). It was perfect! And yes, we broke out into a happy dance!
From there, it all just clicked. We picked out our colors and found the PERFECT font. It just so happens to be called the Stranger font, which is also a nod to one of our favorite bands! Kismet you say? We think so too!
We knew we wanted to honor Ashley's dad, so we decided to incorporate a crow into our logo. We went through many variations  of the icon until we finally had "the one". And just like that, Rustic County was born!
The Story of the Crow
Let us tell you a story - Ashley's dad had a thing for crows because they loved shiny trinkets, just like him! When he fell ill, he promised her that he would always be around - all she had to do was look out for a crow soaring above. He was a man of his word because every time Ashely and her brother Chase do a cabin reveal for Maine Cabin Masters, they spot a solitary crow soaring above and they know it's their dad watching over them and cheering them on.
We are over the harvest moon to share Rustic County with all of you, and we know Ashley's pops is beaming with pride and will be watching over us every step of the way!